Now there's a (not scary, not confusing) alternative to "Dr. Google."
Your doctor just gave you a new diagnosis, and you've got questions.
So you Google it.
Typing your disease or condition into the search bar is like waving hundred dollar bills in Grand Central Terminal at rush hour. There's a chance you'll make it through unscathed, but probably not.
The internet simply has too much unfiltered information and it doesn't take into account your personal prognosis. You'll find confusing medical terms, matter-of-fact health statistics presented without a shred of empathy, and loads of conflicting information that may or may not have anything to do with what you need to know in the early days after your diagnosis.  
Wouldn't you rather find out what you really need to know from someone who's been in your shoes? A patient like you, but with a background in medical writing? Someone who's done the Googling for you and then translated it into English and wrapped it in compassion?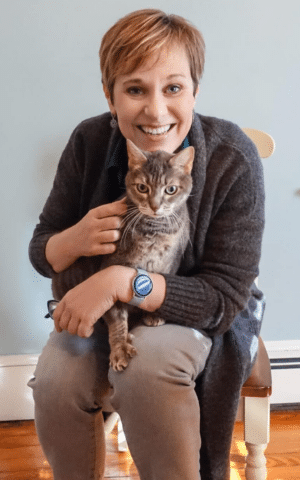 I'm Jen Singer, a heart failure patient, cancer survivor, and seasoned medical writer for some of New York City's most prestigious hospitals.
For years, my job was to translate healthcare information from "medicalese" so that laypeople could understand it, and then infuse it with empathy.
Now I've done that for you in two ebooks that are designed to feel like you've called a knowing friend of a friend who has also received your diagnosis, understands how you feel, and can address your questions without scaring or confusing you.
If I sat down with you over (decaf) coffee and explained--at the rates I charge New York City's top medical centers--what you need to know when you're first diagnosed with heart failure, it would be a $400 value.
But I've written it all down in short, information-rich ebooks designed for when you're just diagnosed.
Value: $400
Your price: $10 each
If you're not fully satisfied with the ebook within 30 days, I'll give you your money back.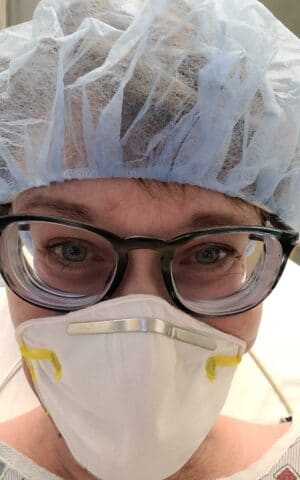 As a patient, I've navigated some pretty big diagnoses, sat through chemo drips, had pacemakers installed, and snagged the last of the cherry Jell-O in post-op. I've been through echocardiograms, I've seen the inside of numerous PET scan machines, and I've watched nurses search for—ow!—a suitable vein.
I've also read dry medical research papers, watched open-heart surgeries on YouTube (and that was before I had a heart condition), and deciphered the real story behind survival rates on the internet.
I'll share what you really need to know when you're just diagnosed without scaring or confusing you.
Introducing:
The Just Diagnosed Guide to How to Be Sick
We're taught how to get healthy. Why not how to be sick?
Whether you're working on getting a diagnosis, slogging through treatments, learning to live with illness, or figuring out how to bounce back from it, it can be tough to know how to be sick.
I've drawn on everything I've learned from 40 years of enduring illnesses, both chronic and acute, life-changing and life-threatening, into one practical guide for the newly diagnosed.
I've filtered it through my experience as a medical writer and translated the "medicalese" for you.
And I've infused it with empathy and humor, because we need those as much as we need medical care. 
Get your new ebook today or send one to someone you love.
Value: $500
Your price: $15